With Courage (and your support) We Did a lot in 2022!
With Courage, and with the support of our donors, Courage California did a lot in 2022!
Just to name a few accomplishments, in 2022 Courage California organized against corruption, turned out voters, elected progressive leaders, and passed progressive policies.
Click the image below or view the PDF to take a closer look: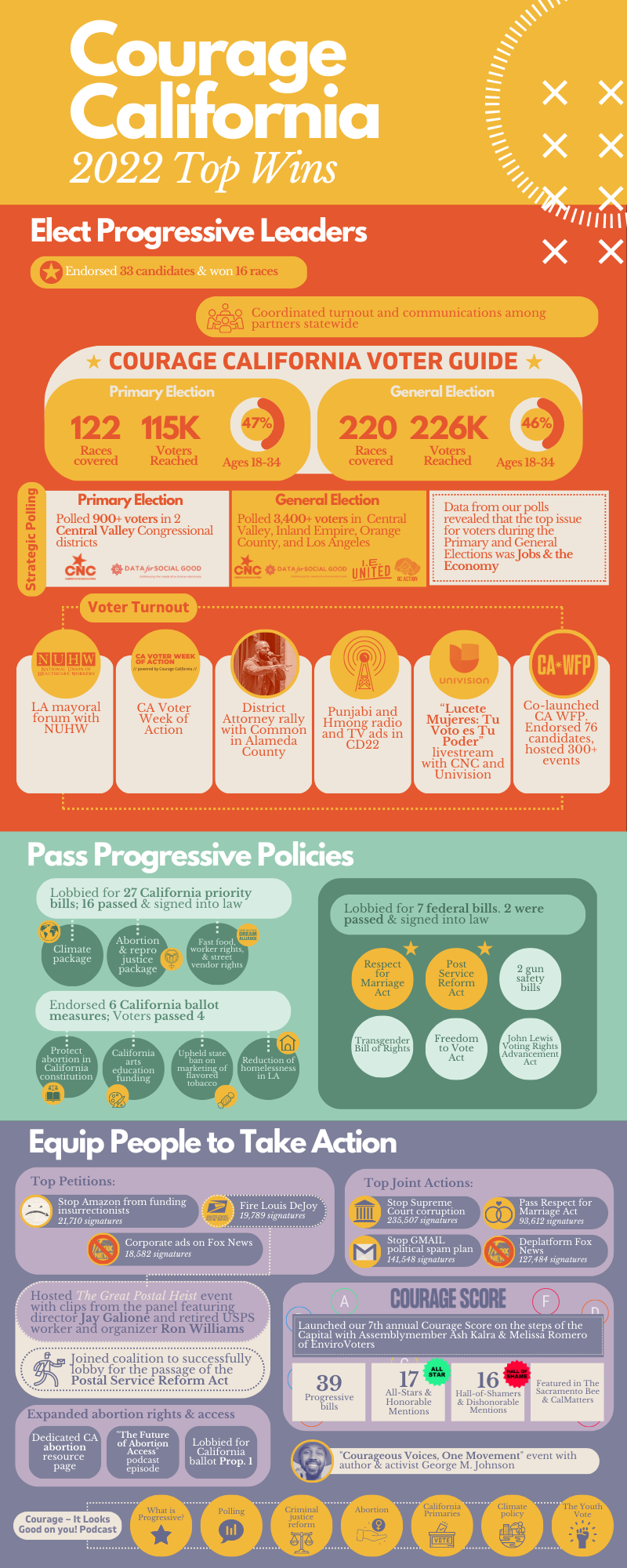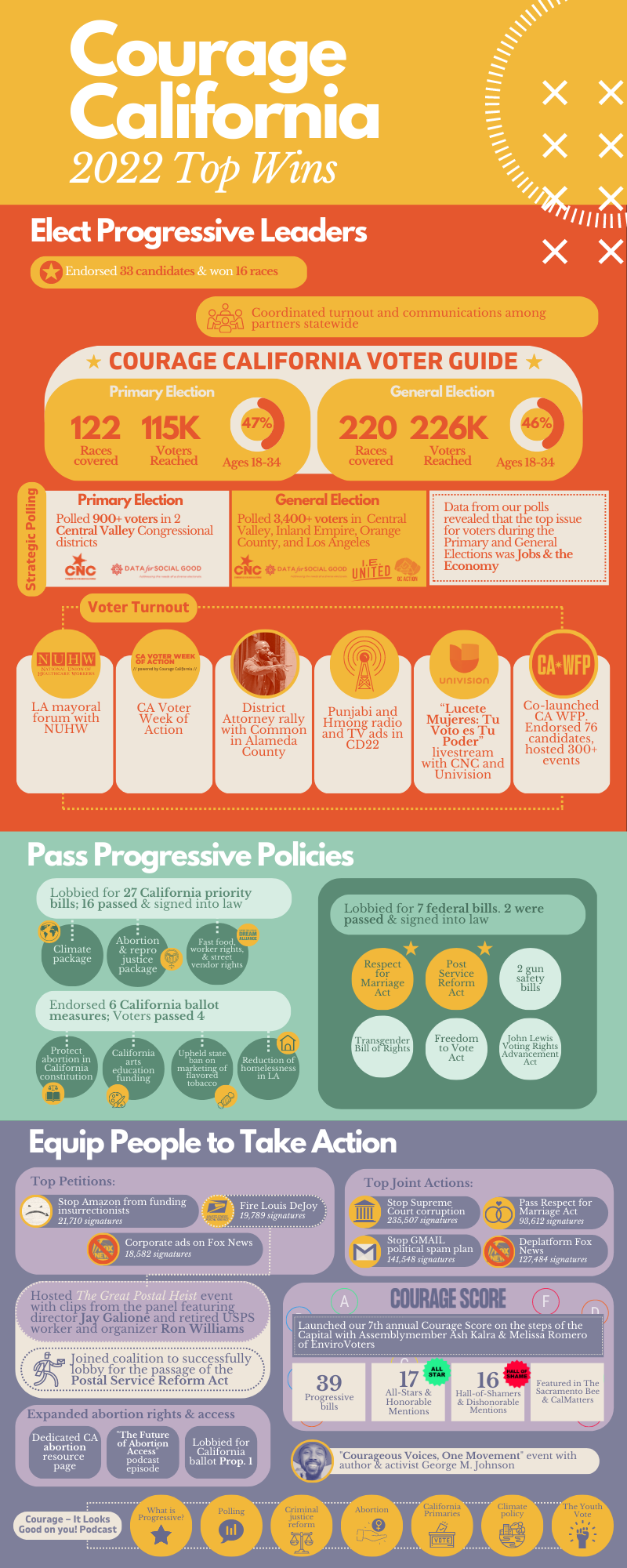 ---
Thank you for making our ongoing work possible with your courageous actions and support.
With Courage, We Can. So we did!