Courage — It Looks Good On You! Season 2, Episode 3
Californians overwhelmingly care about the environment and climate change. Courage California Institute's newly released polling provides us with a better understanding as to what exactly this means to our state's diverse communities – how Californians view it, are impacted by it, who they believe is responsible for it – and what this means for the future of environmental racism and justice.
According to the poll, communities that are overburdened by climate change contributing industries, are not willing to exchange jobs for health.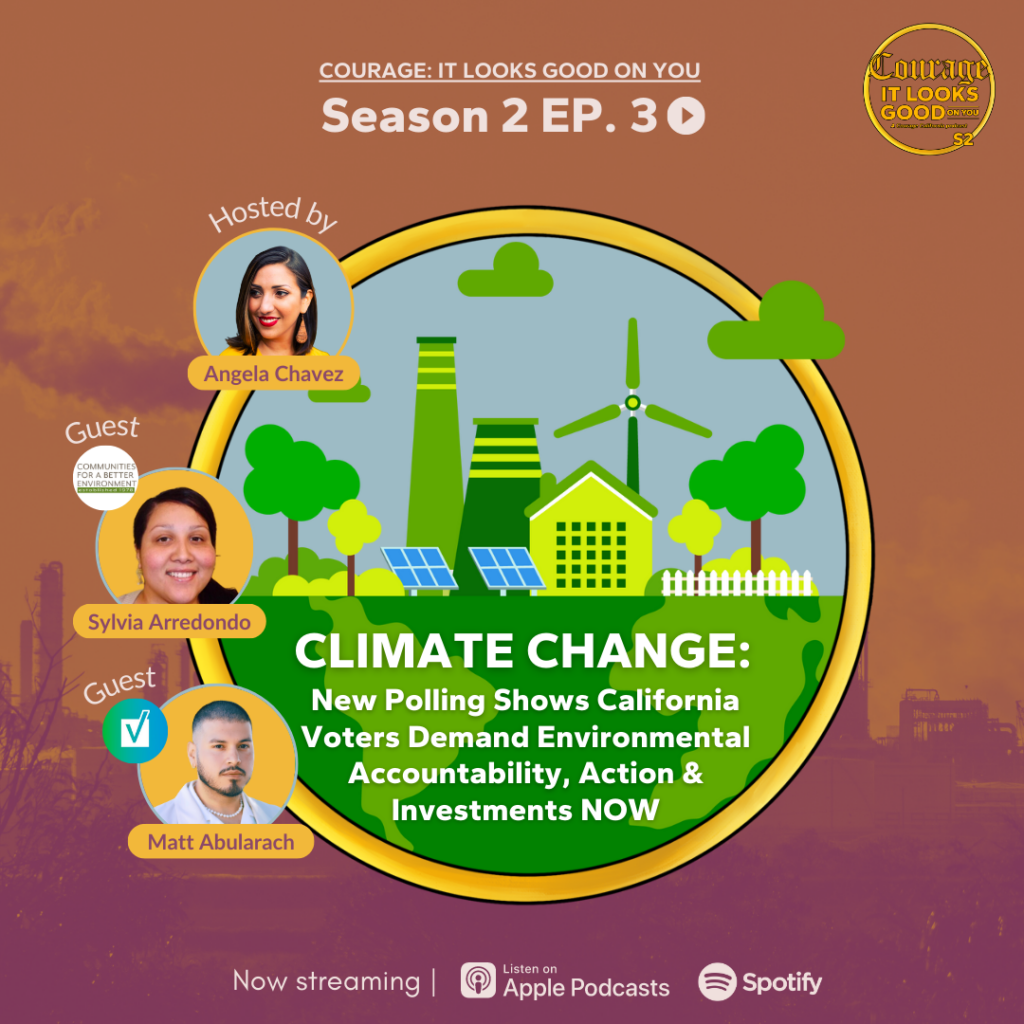 Sylvia Arredondo from Communities for a Better Environment and Matt Abularach-Macias from EnviroVoters, joins Angela Chavez, communications director at Courage California, to discuss the newly released statewide environmental poll results and what voters want from California's policy-makers and corporations as we experience increasingly severe impacts of climate change.
Courage — It Looks Good On You!
We're fighting for a California that works for all of us by providing the information and resources Californians need to hold their elected officials accountable. Join us for "Courage — It Looks Good On You!" a podcast to help keep Californians informed about the issues – and help you discover the different ways to courageously participate in the democratic process and ensure your voices are heard! With You, fashioned in Courage, We can create a California that represents and serves us all.