Voter Guide
The Courage California Voter Guide is a community-driven resource to help all Californians vote their values at the ballot-box.
Voter Guide Website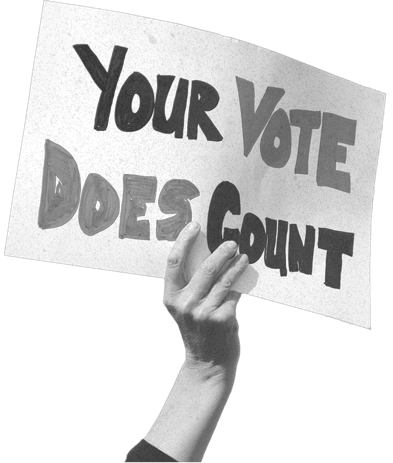 Our Voter Guide aims to bring California closer as the model of progressive, equitable, and representative democracy that our country deserves — one election at a time.
Courage California evaluates California candidates and ballot measures, bringing our own research and endorsements from trusted local and statewide organizations together to provide thoughtful and comprehensive recommendations on hundreds of races on one centralized site.
While many voter guides describe candidates and ballot measures, providing users with information on a single issue, they fail to make comprehensive recommendations which would allow you to vote in line with your values. In today's corporate-funded political climate, information is not enough. Our democracy is under attack, and misinformation is one of the most powerful tools being used to undermine our electoral system and confuse voters.
This is why we dig into the issues, endorsements, funding sources, and work with both local and statewide partners to ensure that our recommendations are both progressive and competitive. We sift through the money and misinformation campaigns, and work directly with community partners to determine where advancing progressive goals is possible — and where basic rights are under attack. The Voter Guide is an empowering tool for all Californians who want to ensure that their votes will result in the maximum positive impact, and move our state and country closer to a truly representative democracy.
How It Works
Courage California wants all Californians to have a government that listens and responds to the people it serves, not corporations or any party establishment. The Courage Voter Guide makes recommendations on propositions and candidates that prioritize people, not profit. Our goals are to root out corruption and to institute principles of peace, justice, and co-governance. Courage California has a team dedicated to conducting original research on candidates and propositions and connecting with our partner groups to deepen our recommendations.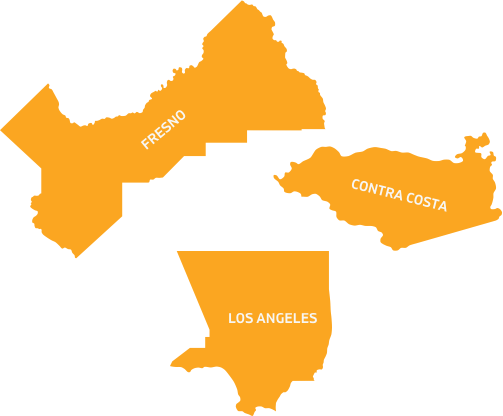 For Candidates
Our voter guide team looks into their priority issues, endorsements, campaign contributions, independent expenditures (resources spent in favor of or opposed to a candidate, without their authorization or coordination), and their governing record and/or history of leadership in their communities. We also unpack any misinformation about a race or candidate. The team works closely with local and statewide groups, following the lead of our partners on determining which candidates are most likely to work on behalf of all Californians.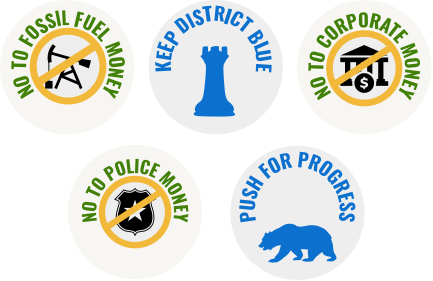 For Propositions and Ballot Measures
Our voter guide team looks into funding sources, endorsements and opposition, and, for propositions responding to previous ballot measures and legislation, the impact of the original policy on our communities. We also address any misinformation so that voters know how to get to the facts and vote with confidence. Our voter guide team also works with local and statewide groups to better convey how each proposition will affect all Californians. We also provide information on the positions of many of our key partners and allies across the state, especially when there is disagreement amongst the community on a given proposition, so that a voter has all of the information they need to make informed decisions on often complicated issues. Click below to read more about our methodology, and please get in touch if you have questions or would like to offer feedback or get involved.
Voter Guide Website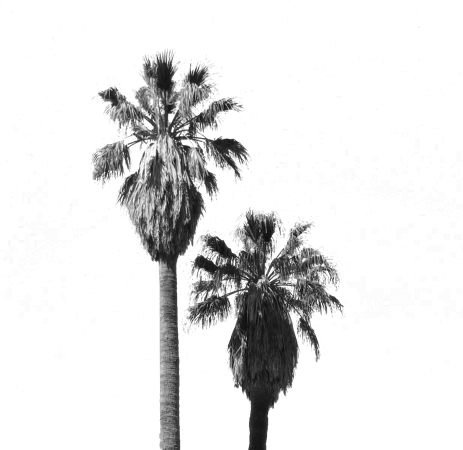 Partners
Courage reaches out to 60 progressive organizations in California to determine our list of priority races and ballot measures, as well as to gather local and statewide insights to provide our members with context. Our list of partners includes:
18 Million Rising
Advancement Project California
AFSCME State Council and local chapters AFSCME 57 and AFSCME 3299
Alliance for a Better Community
Alliance of Californians for Community Empowerment Action (ACCE Action)
Alliance San Diego Mobilization Fund (ASDMF)
American Civil Liberties Union (ACLU)
Asian Pacific Environmental Network (APEN)
Bay Rising Action
Bend The Arc: Jewish Action
Black Women for Wellness Action Project
California Calls
California Domestic Worker Coalition
CA Labor Federation
California League of Conservation Voters
California Progressive Alliance
Californians for Safety and Justice
Center for Biological Diversity Action Fund
California Donor Table
California Environmental Justice Alliance Action
California Immigrant Policy Center
California Nurses Association (CNA)
California Teachers Association (CTA)
California Women's List
CAUSE Action Fund
CHIRLA Action Fund
Communities for a New California (CNC)
Consumer Attorneys of California
Council of American-Islamic Relations Action
Courageous Resistance of the Desert
Democratic Socialists of America
Emily's List
Ground Game LA
IE United
Indivisible local chapters including CA 39 and OC 48
Los Angeles County Democratic Party
NARAL Pro-Choice California
Orange County Civic Engagement Table Action
Our Revolution
PICO CA Action
Planned Parenthood
PolicyLink
Progressive Democrats of America
Public Advocates
Richmond Progressive Alliance
SEIU California
San Francisco Rising Action
Sierra Club CA
Silicon Valley Rising
Stonewall Democratic Club
Sunrise Movement
The Working Families Party
Ultraviolet Action
United Domestic Workers
United Farm Workers of America
United Food & Commercial Workers Union - Western States Council
SEIU United Healthcare Workers West
United Teachers Los Angeles (UTLA)
Voices for Progress
Western Center on Law and Poverty