Amazon
The Right to Unite
Courage California are currently the supporting union efforts, in various cities, by Amazon and DSP warehouse and delivery workers, by:
Raising statewide awareness of the regional fights, efforts, and wins.
Supporting those who are on strike, and/or have lost hours and jobs due to retaliation. (Learn about and support:Palmdale Amazon strike)
Circulating and promoting pledges against shopping on Amazon, especially on Prime days.
---
Work Shouldn't Hurt
In 2021, Courage California worked closely with our partners to advocate for Assembly Bill 701, which ended abhorrent quotas for workers in warehouses.
To help pass AB701, also known as "Work Shouldn't Hurt" bill, Courage circulated a petition that was signed by 18,000 Californians who urged their legislators to pass the bill. Despite corporate push-back and being labeled a "job killer," the people were heard! The bill passed and was signed into law by Gov. Newsom.
Courage California's members were instrumental in passing AB 701, the historic warehouse worker protection bill.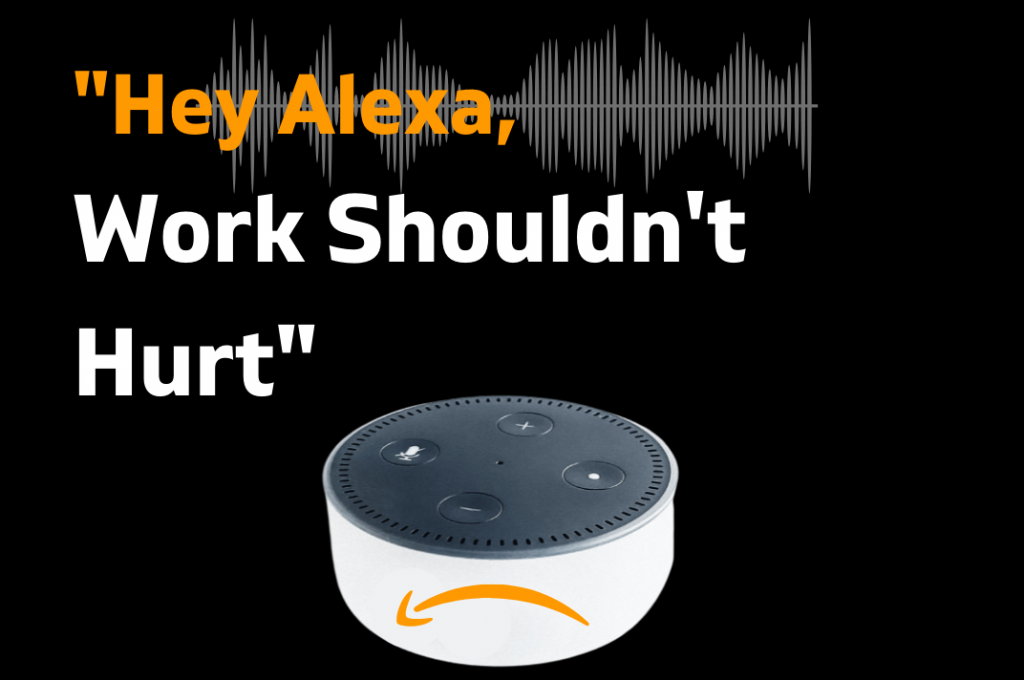 ---
Deliver Us From Amazon
Since the beginning of the pandemic, hundreds of thousands of small businesses have gone out of business, while Amazon's profits have soared — and their warehouse presence in our communities has multiplied, bringing low-wage and high-turnover jobs, and pollution.
To bring light to these exploitive practices and demand better from Amazon, Courage California created the #DeliverUsFromAmazon campaign.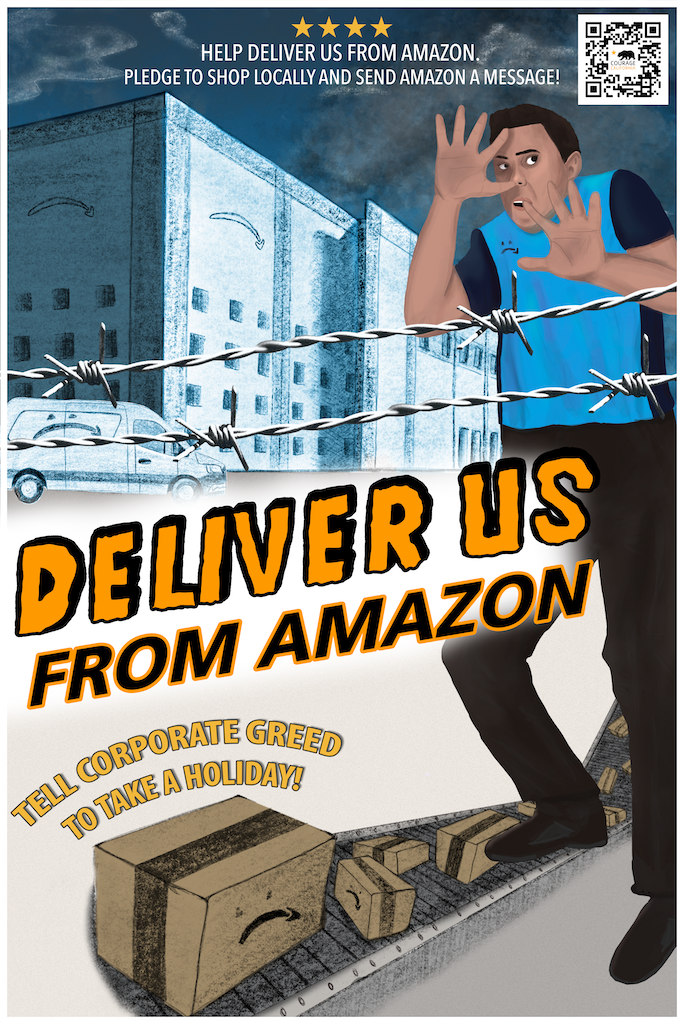 We as conscientious consumers can hold Amazon accountable for their practices through the only language they understand: money.
---
Deliver us from Amazon: Take the Pledge
Help deliver us from Amazon. Individuals can make their voice heard by taking the pledge to shop locally. Send Amazon a message: Stop exploiting Californians and our communities!
---
Deliver us from Amazon: Join our Campaign
To ensure Amazon receives our message loud and clear, we need to reach as many Californians as possible. Will your organization sign-on in support? Join our effort and help amplify the Deliver Us From Amazon campaign this holiday season.
Deliver us from Amazon: Graphics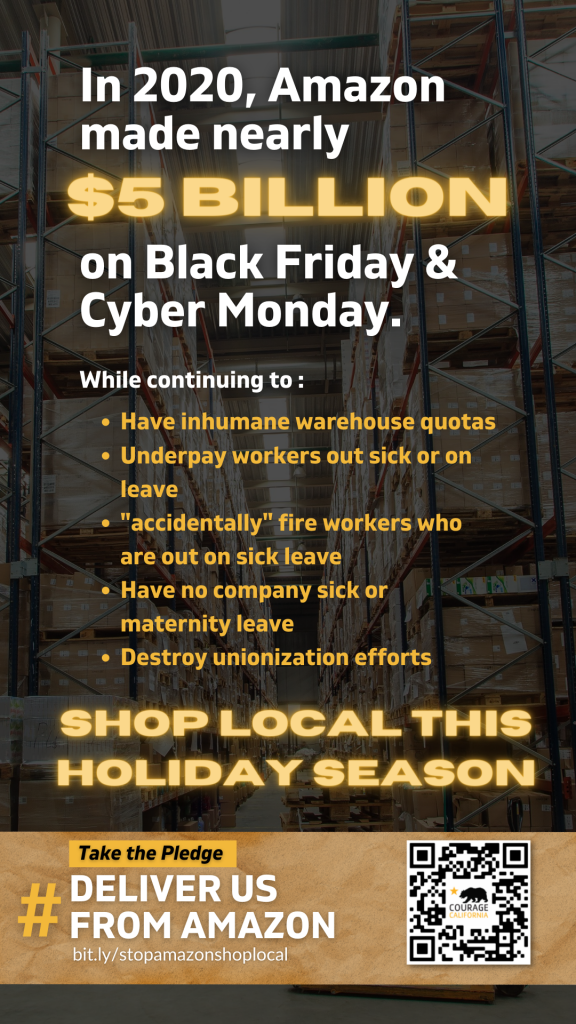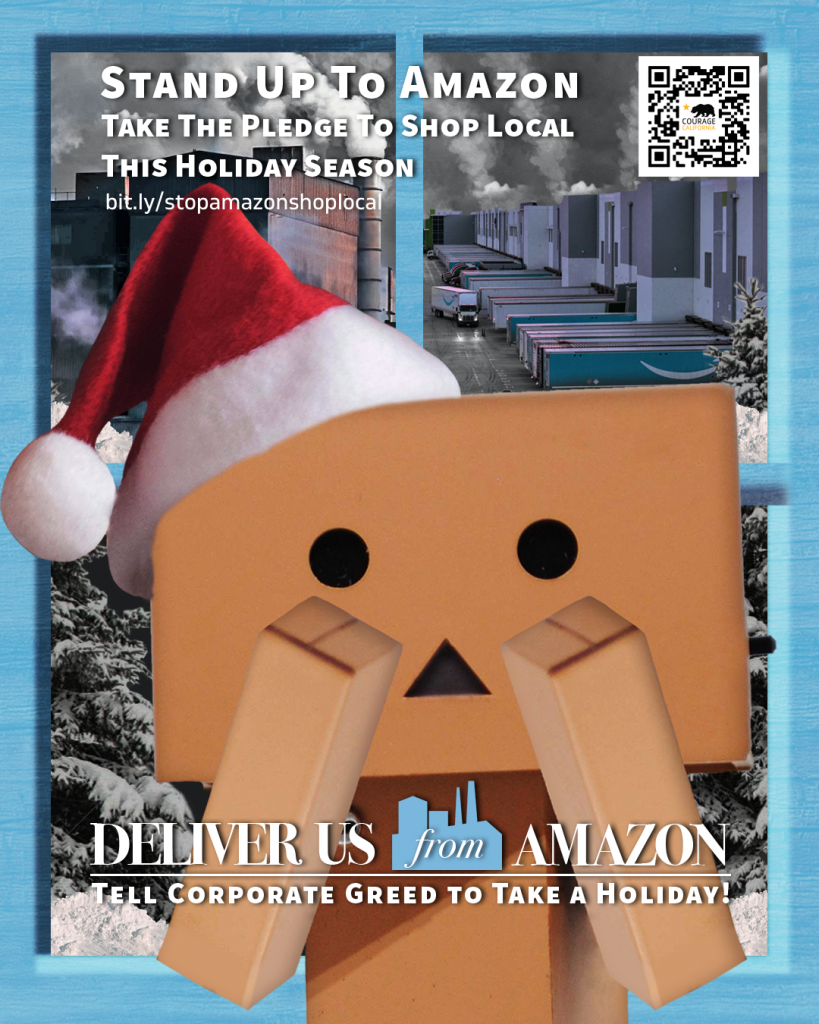 Access downloadable graphics here.
---
Cyber Monday: California Amazon 101
On Cyber Monday, November 29, Courage California was joined by Warehouse Worker Resource Center, Leadership Counsel for Justice and Accountability, UFCW 5, Center on Policy Initiatives, Los Angeles Alliance for a New Economy, and impacted Californians and warehouse workers.
Learn the various ways Amazon is hurting and exploiting California's communities.