Courage — It Looks Good On You! Season 2, Episode 2
In the aftermath of the Antioch Police Department's "racist text scandal" – in which texts were released that revealed decades of police officers using derogatory, homophobic and sexually explicit language, and bragging about falsifying evidence and beating up suspects – community members are left picking up the pieces, facing hard truths, and in need of healing.
James Herard, executive director of Lift Up Contra Costa, joins Angela Chavez, communications director at Courage California, to discuss the community's response and continued fall out since news broke about the Police Dept.'s "racists text scandal," and what the rest of the nation can learn as Antioch residents question if trust can be rebuilt.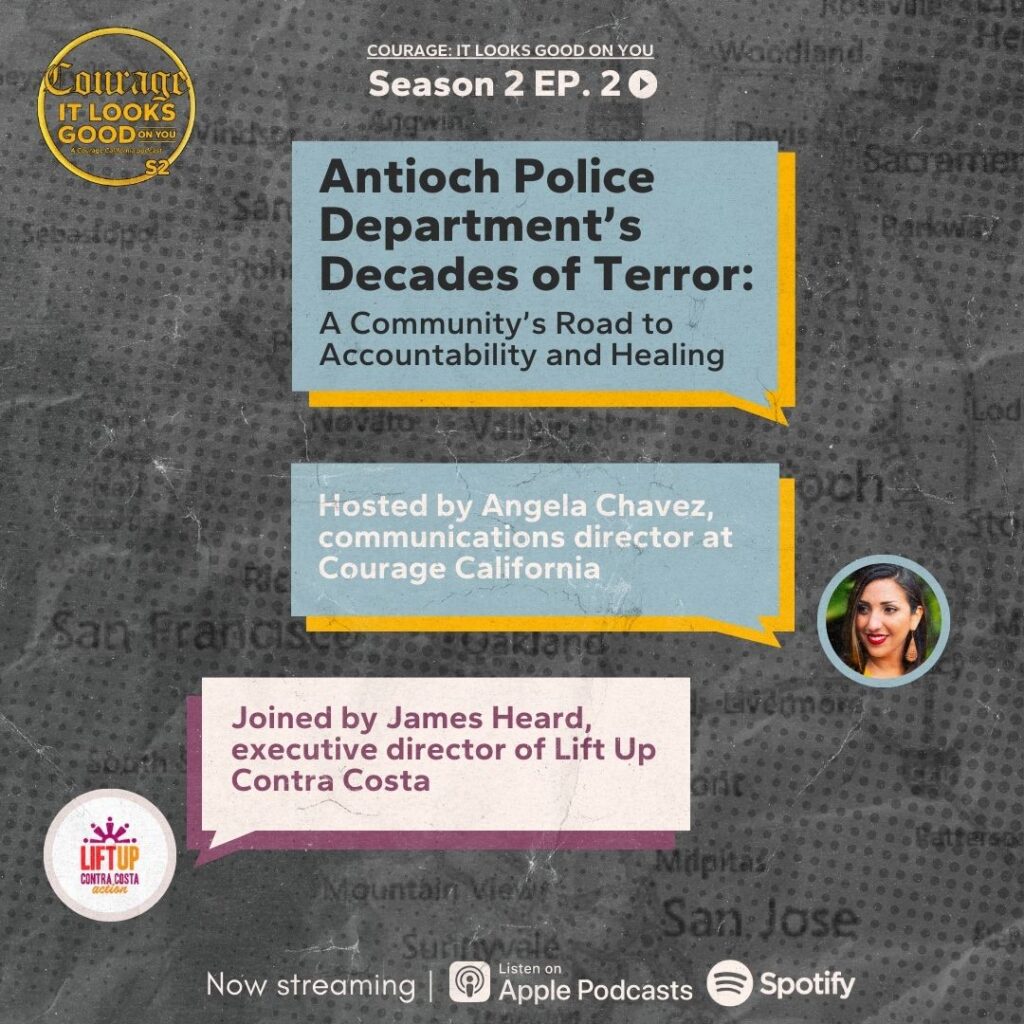 Courage — It Looks Good On You!
We're fighting for a California that works for all of us by providing the information and resources Californians need to hold their elected officials accountable. Join us for "Courage — It Looks Good On You!" a podcast to help keep Californians informed about the issues – and help you discover the different ways to courageously participate in the democratic process and ensure your voices are heard! With You, fashioned in Courage, We can create a California that represents and serves us all.