Starting on May 12, there will be a handful of special elections happening throughout the state of California. While some may be lesser known elections to many Californians, they are races that will have important impacts in the communities and districts that are voting. On Tuesday, May 12 two key districts will hold special elections, 28th Senate District and 25th Congressional District. It is crucial that all residents in special election districts are aware, prepared, and exercise their right to vote!
In March Governor Gavin Newsom issued an executive order that all voters receive vote-by-mail ballots for the May 12th special election for SD 28 ( the seat left empty by Jeff Stone – R ) and CD 25, in an effort to protect public health and safety during the COVID-19 outbreak.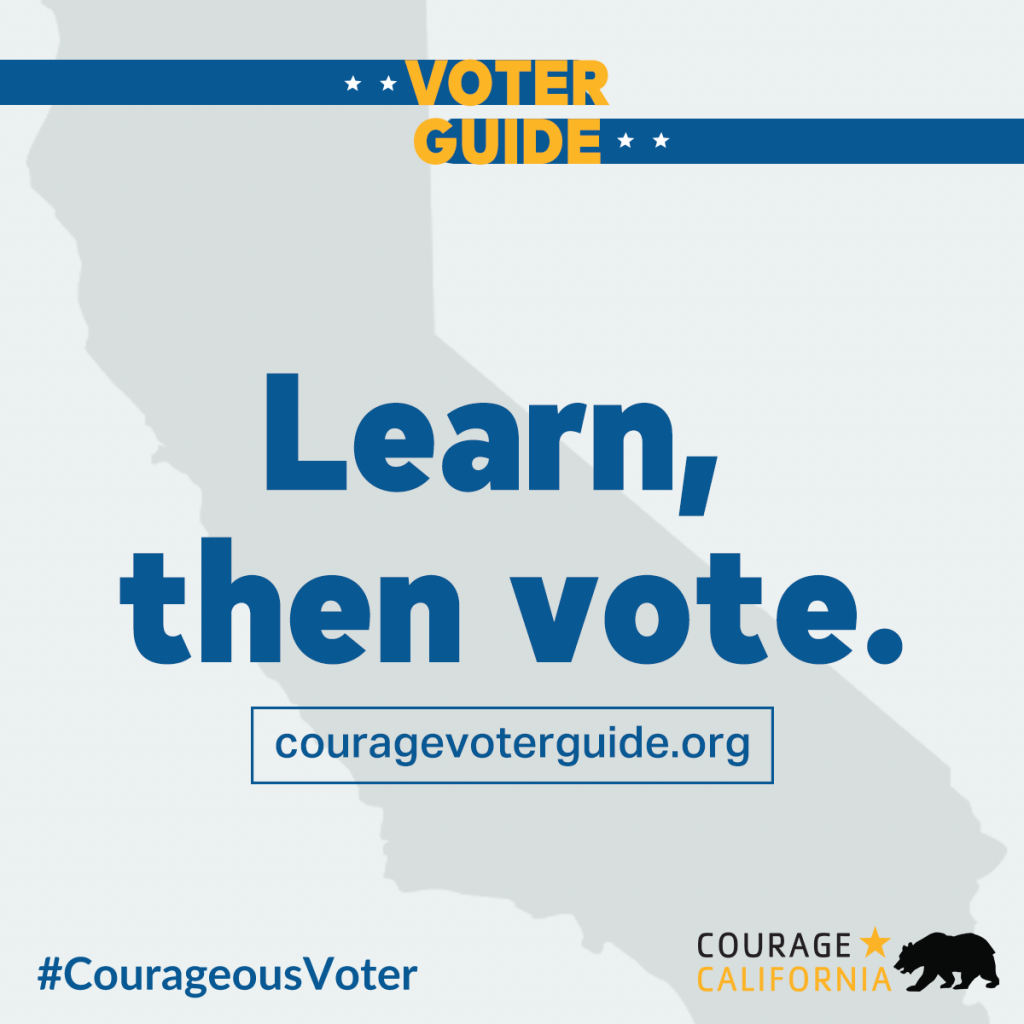 We urge every registered voter in the districts holding special elections to return their completed ballots, because every opportunity to vote is an opportunity to choose the future you want — and during a time of crisis and recovery, we can't afford not to vote for progress. At Courage California, we envision California as a model of progressive, equitable, and representative democracy that sets the standard for our country. But vision will only take us so far, we need action! Which is why we created the 2020 Progressive Special Election Voter Guide for California.
For even the most informed voter, voting can be confusing. And when you add misinformation campaigns, smear ads, and corporate funding to the landscape, navigating races and voting your conscience becomes near impossible. This is why Courage California created the Progressive Voter Guide. Our goal is to empower every Californian who wants to see progress in their communities with a one-stop shop for reliable guidance.
Our Special Election Progressive Voter Guide includes recommendations for the upcoming California elections:
May 12, 2020: 25th Congressional District: Simi Valley, Porter Ranch, Santa Clarita, Antelope Valley cities of Palmdale and Lancaster, and Ventura County.
May 12, 2020: 28th State Senate District: Riverside County, Coachella Valley and Blythe
May 19, 2020: Special recall election in the City of Santa Ana
June 2, 2020: Special municipal election in the City of Commerce
June 2, 2020: Special recall election El Rancho Unified School District
June 23, 2020: Measure Q – County Service Area No. 1: Special Tax for Extended Police and Structural Fire Protection Services, San Mateo County
August 25, 2020: Tracy Village Special Election, San Joaquin County
An informed voter is an empowered voter!
Learn more about our voter guide and its methodology at: couragevoterguide.org