The final 2022 California General election results are in – and we have big wins to celebrate!
Courage California top election highlights:
Rep. Katie Porter won her re-election in a tougher, more Republican district by 9,000 votes (3.4%).
Courage polled 3,432 voters in 6 battleground congressional districts in the Central Valley and Southern California and found that 20-40% of voters were undecided on who to vote for and that jobs and the economy was the top issue they cared about.
We endorsed 23 candidates for state and local offices and 15 won, including LA Mayor-elect Karen Bass, Assemblymember Pilar Schiavo who defeated a Republican incumbent in the Los Angeles region, and State Controller-elect Malia Cohen, who will be the first Black controller for the state.
We ran 4 radio and TV ads in Hmong and Punjabi in congressional district 22 – where 38% of voters were undecided – to reach AAPI voters usually unengaged by campaigns. While the Democratic candidate lost to the Republican incumbent by 3 points (3,134 votes), we turned out first-time voters for this race and are positioned to turn out more in 2024.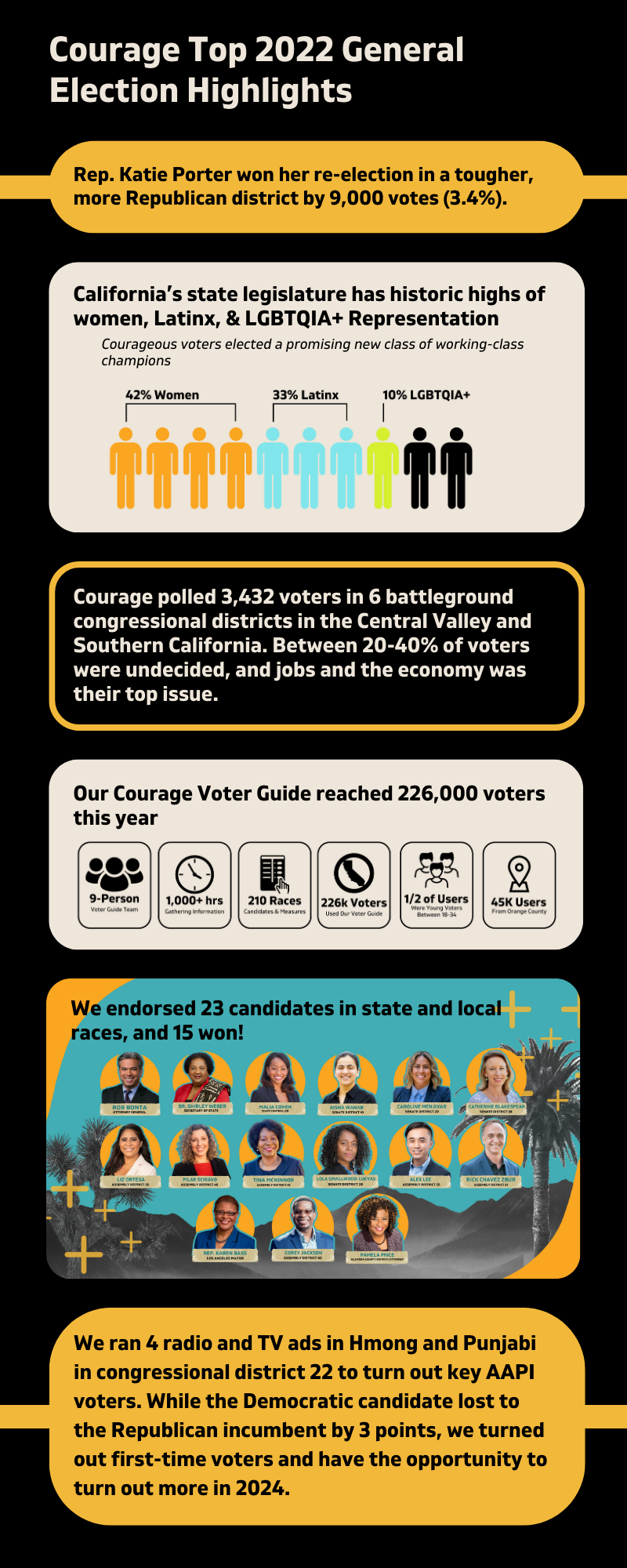 Thank you and congratulations!
All of Courage's election work was made possible with your support.
Enjoy our end-of-year episode of our Courage, It Looks Good on You! podcast with our thanks to you from each member of the Courage team.