Statewide Convenings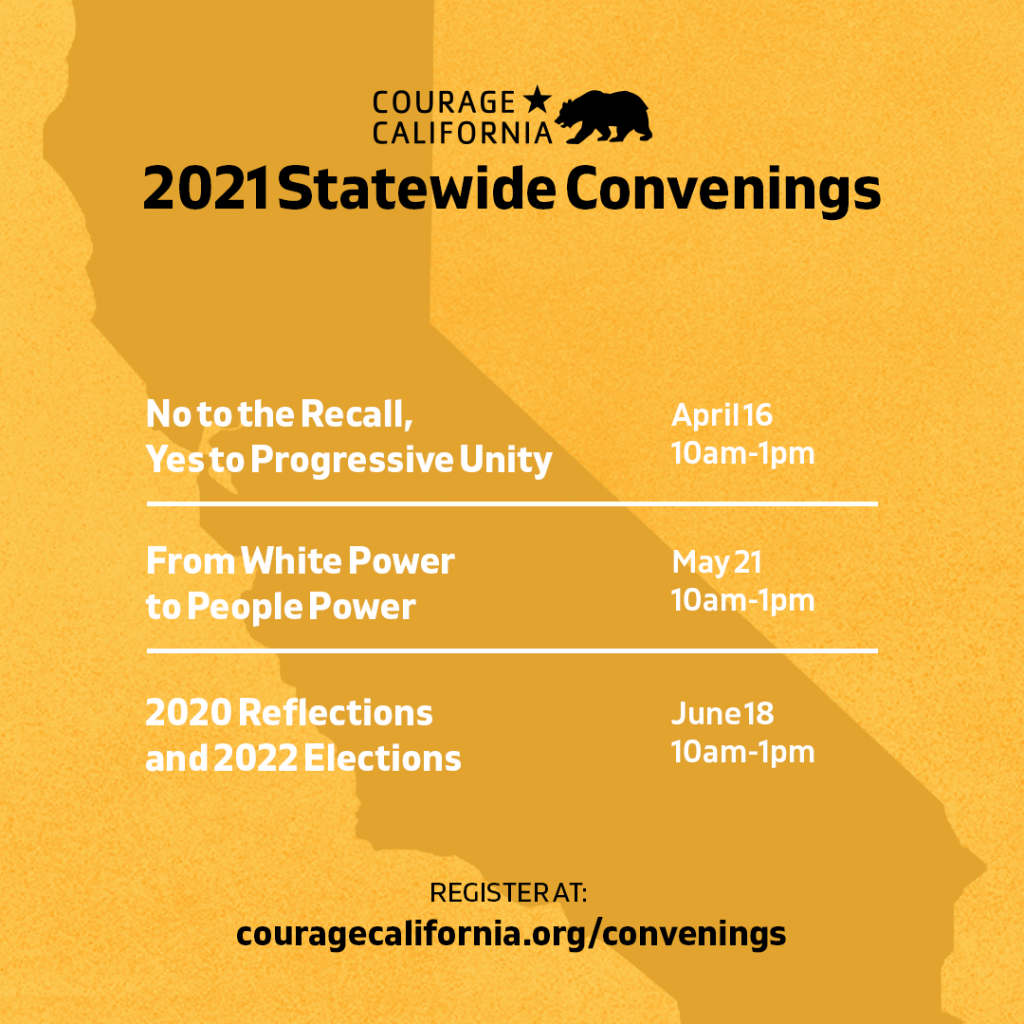 Courage California is dedicated to improving coordination and collaboration within California's progressive movement. We host regular convenings to discuss the successes and challenges we uniquely face as Californians, and what we can do to collectively work towards making California a more equitable place for us all.

Our convenings are open to all of our statewide partners. Convenings will be conducted virtually via Zoom until further notice. Please contact us with ways we can make our convenings accessible for all participants.

Join us for our next convening in our series:
• From White Power to People Power on May 21 from 10am to 1pm.