California's Seditious Seven congressmen failed to uphold their oath of office. Instead they used their leadership to unconstitutionally subvert our democracy and disenfranchise voters — particularly people of color — who turned out in record numbers in November for a free, fair, and decisive election.
#Seditious7 Congressmen: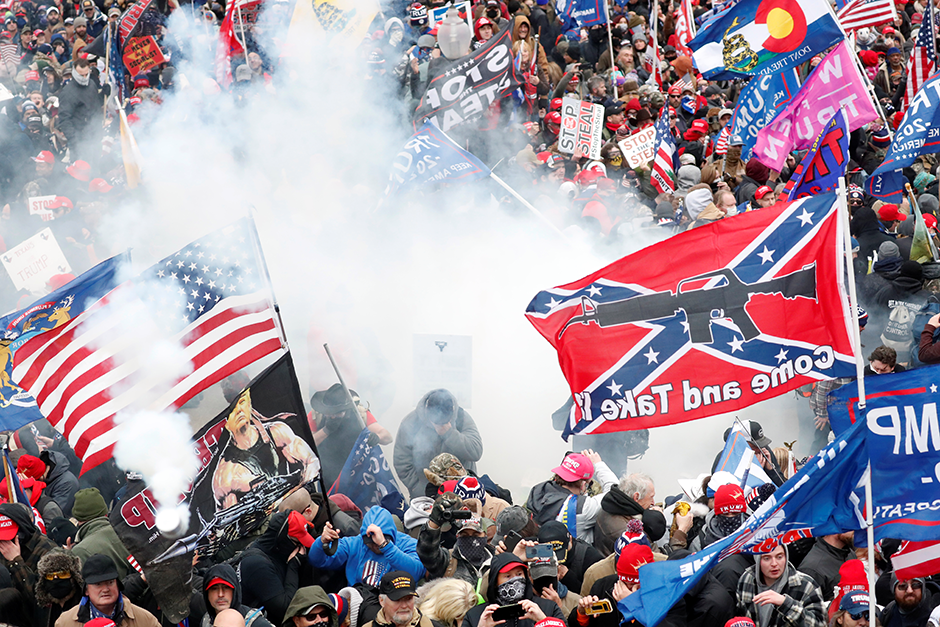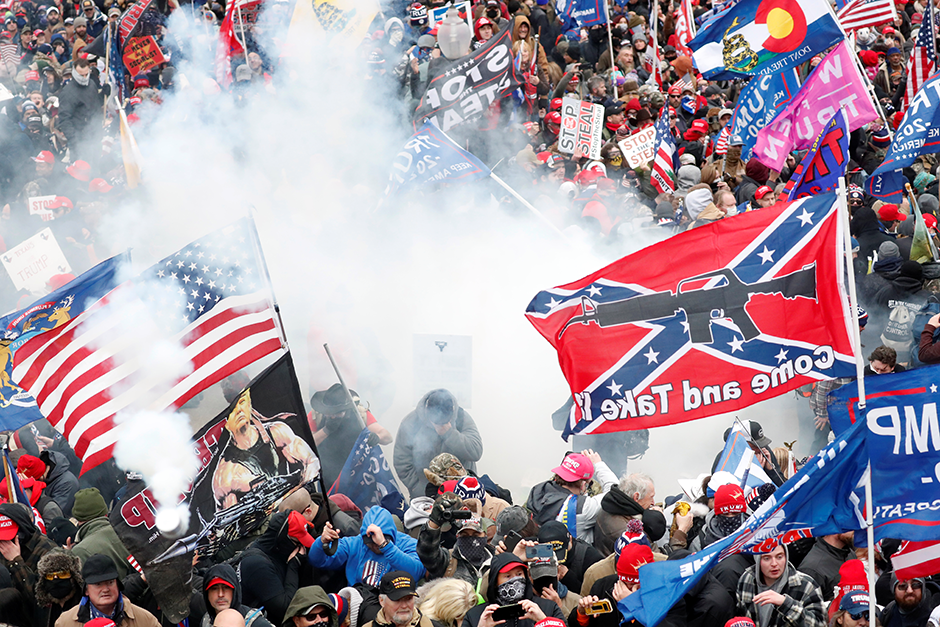 Kevin McCarthy
Doug LaMalfa
Jay Obernolte
Ken Calvert
Mike Garcia
Devin Nunes
Darrell Issa
Now that the inauguration is over, Republicans in Congress are trying to sweep their culpability for the Capital Building occupation under the rug. The Seditious Seven must be held accountable for their actions, they challenged the Electoral College results and spread the lie that there was widespread fraud in the election that led to the "Stop the Steal" rally, which turned into a violent insurrection.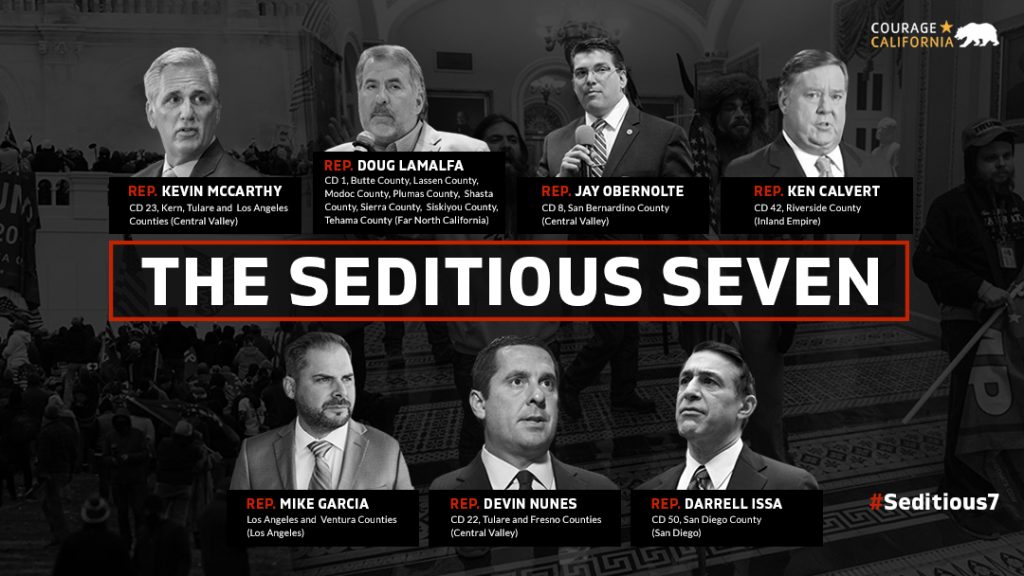 Please call your representatives and tell them to expel The Seditious Seven — Representatives Kevin McCarthy, Doug LaMalfa, Jay Obernolte, Ken Calvert, Mike Garcia, Devin Nunes, and Darrell Issa!