Courage — It Looks Good On You! Season 2, Episode 1
We're kicking off season two of Courage — It Looks Good On You! with Steve Phillips, author of "Brown Is the New White: How the Demographic Revolution Has Created a New American Majority" and the newly released national bestselling book "How We Win the Civil War: Securing a Multiracial Democracy and Ending White Supremacy for Good," and is the host of the podcast "Democracy in Color with Steve Phillips."
Steve Phillips, joined by Irene Kao, executive director of Courage California, discusses his new bestselling book and what exactly it will take to protect democracy, and up to the challenge.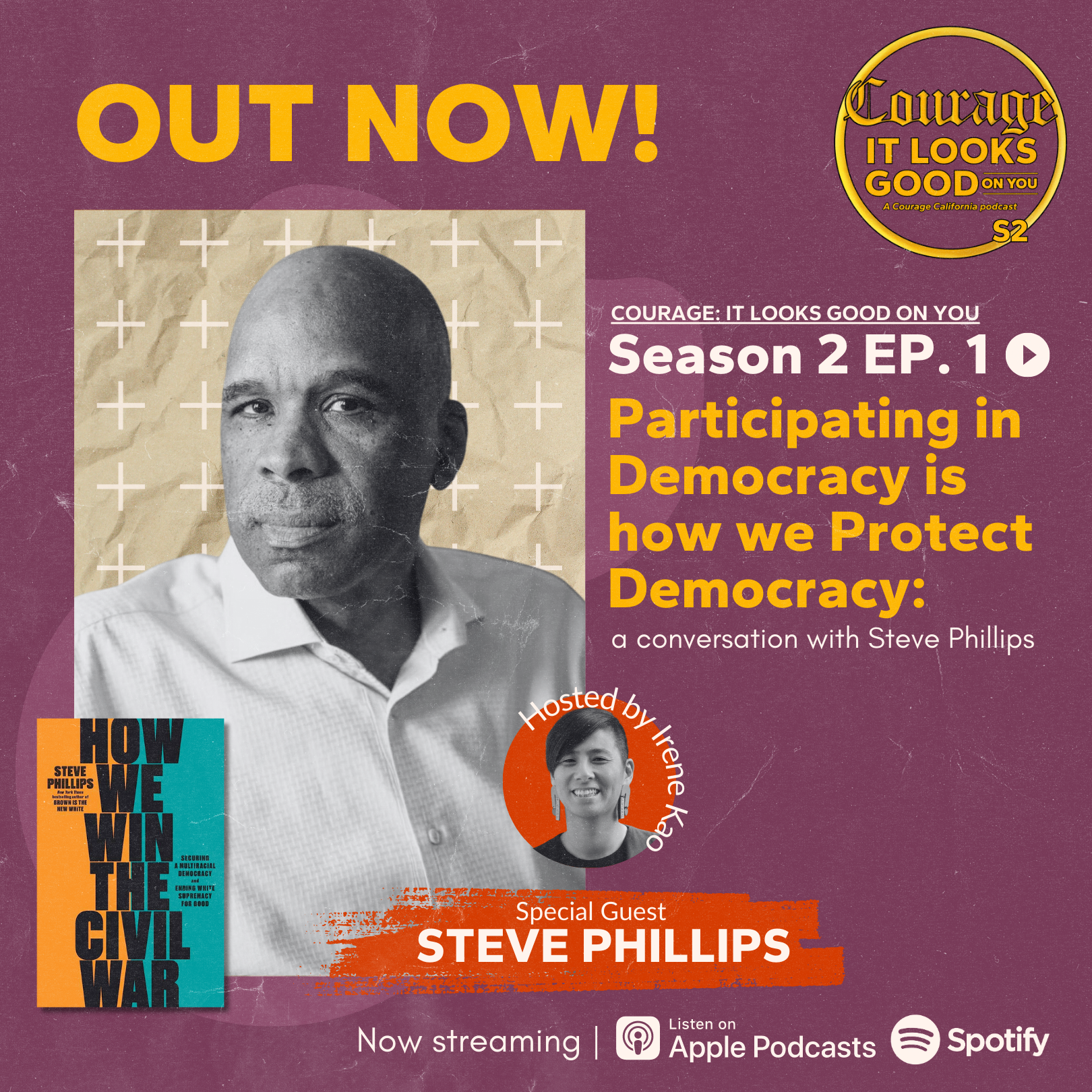 In How We Win the Civil War, Phillips charts the way forward for progressives and people of color after four years of Trump, arguing that Democrats must recognize the nature of the fight we're in, which is a contest between democracy and white supremacy left unresolved after the Civil War. We will not overcome, Phillips writes, until we govern as though we are under attack—until we finally recognize that the time has come to finish the conquest of the Confederacy and all that it represents.
Courage — It Looks Good On You!
We're fighting for a California that works for all of us by providing the information and resources Californians need to hold their elected officials accountable. Join us for "Courage — It Looks Good On You!" a podcast to help keep Californians informed about the issues – and help you discover the different ways to courageously participate in the democratic process and ensure your voices are heard! With You, fashioned in Courage, We can create a California that represents and serves us all.